June 2016
F4CP NATIONAL PR, MARKETING AND
SOCIAL MEDIA CAMPAIGN REPORT
This Month's

TOP HEADLINES
F4CP Publishes Landmark White Paper on Opioids
For the first time, the profession is putting a stake in the discussion about the dangers of opioid prescription painkillers and the benefits of alternative, non-pharmacological care, and the Foundation for Chiropractic Progress (F4CP) is leading the conversation. Our landmark positioning paper, "Chiropractic: A Safer Strategy Than Opioids," is now being distributed to national media, the chiropractic profession and business leaders throughout the country.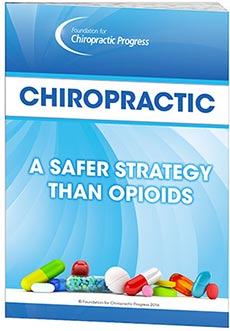 The paper articulates the value of a conservative, non-pharmacologic approach as the primary option for pain management -- particularly for back, low back and neck pain, headaches, neuro-musculoskeletal and other related conditions.
Citing evidence-based research to validate the positive outcomes, cost effectiveness, high patient satisfaction and other benefits of chiropractic care, the white paper follows on the recent recommendations from the Centers for Disease Control and Prevention (CDC), the Food and Drug Administration (FDA) and the Institute of Medicine (IOM), which call for a shift away from opioid use toward non-pharmacologic approaches to address chronic pain.
Authors include leading industry professionals:
Laura Carabello, Principal, CPR Strategic Marketing Communications
Gerard Clum, DC, President Emeritus, Life Chiropractic College West and Director, The Octagon, Life University
William Meeker, DC, MPH, President, Palmer College of Chiropractic – San Jose Campus
To download a copy of the position paper, click here.
For further details, read the press release announcement here.
Brand-New MOH Ad for Contributors
The F4CP has developed its third advertisement in its new campaign featuring Medal of Honor (MoH) recipients emphasizing the trust they have in their doctor of chiropractic.
Please see the F4CP's latest Medal of Honor ad below, which features MoH recipient U.S. Army Staff Sergeant Clinton Romesha.
Clinton Romesha received the Medal of Honor for act of gallantry on October 3, 2009, during Operation Enduring Freedom in Afghanistan.
This ad is one in a series of new Medal of Honor ads, which is now available to contributors for download. For those contributors at $25 a month or above, the full color poster is available at no charge upon request. If interested, please contact Marta Cerdan at marta@f4cp.com. For those contributing below $25 each month, the poster is available for a one-time charge of $55.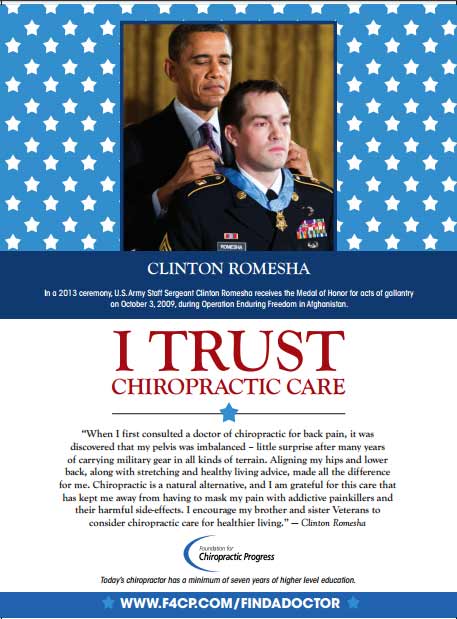 Click the image above to enlarge.
Social Media ACCELERATOR™ Takes Off
The F4CP's brand-new Social Media ACCELERATOR™ campaign has proven to be a big hit for its members.
The Social Media ACCELERATOR™ has begun building traffic since its inception in March 2016, and in fact, the latest post to members featuring a poster on correct posture yielded – in the first few hours – more than 380+ shares, 80+ likes, and an all-time high reach-rate of more than 25,000+ individuals via Facebook.
F4CP members quickly took to Facebook to share the distributed post below.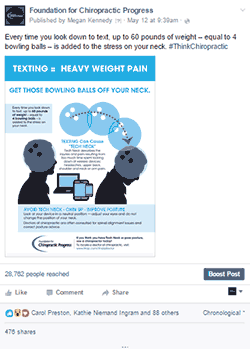 This initiative is specifically designed to help our members expand their local practices, and will provide doctors with fresh, relevant and 'ready-to-post' social media content to further educate and inform fans and followers, as well as existing and new patients, about the benefits of chiropractic care.
Each week, the F4CP will deliver brand-new social media messaging to its members, who can simply 'copy' and 'paste' directly to their social media platforms. If you need assistance posting the provided content or setting up personalized social media platforms, please contact F4CP Director of Marketing, Alexis Lignos, at alexis@f4cp.com, who will be more than happy to provide step-by-step instructions.
For additional information about the campaign and its ongoing success, read the press release here.
F4CP Website Features All New 'Career in Chiropractic' Section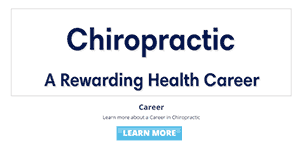 The F4CP has recently launched a brand-new feature on its website entitled, "Career in Chiropractic," which aims to provide information and resources to individuals who are considering a career in the chiropractic profession. "Career in Chiropractic" showcases:
A recently produced video that includes several students expressing why they chose a career in this profession
A complete list of the locations of chiropractic colleges in the U.S.
An advertorial, social syndication and print advertisement detailing the facts about the education and career of a doctor of chiropractic
For additional information, please visit: www.f4cp.com/resources/career/.
Sponsors: Take Advantage of Order Button
The F4CP has launched an easy-to-use Web-based feature, enabling doctors to order products, supplies and services from our sponsors that donate at the Silver, Gold, Platinum, and Founder's Circle levels.
We encourage F4CP members to make our sponsors their preferred vendors.
This new benefit is the F4CP's way of thanking sponsors for their support.
The new order button is featured on the F4CP Website landing page at www.f4cp.com. When doctors click on the ordering button, they'll be directed to a site which features:
Sponsor's company name, logo and detailed descriptor
Sponsor's company URL – which will direct doctor members to learn more about products and services
The new benefit enables doctor members to:
Learn more about F4CP valued sponsors and their products and services
Place orders directly with the company
Support those who support the profession
For more information about the new purchase order site, read the press release here.
We would love to hear your feedback. If you have any questions and/or comments, please contact F4CP Director of Marketing, Alexis Lignos at alexis@f4cp.com.
ATTENTION: New Chiropractic Video Game
With the goal to educate and create awareness about spinal health, Dr. Briddger Chatman – a chiropractor located in Johnson City, TN – has designed a brand-new, interactive online video game entitled: "Dr. B's Spine Align."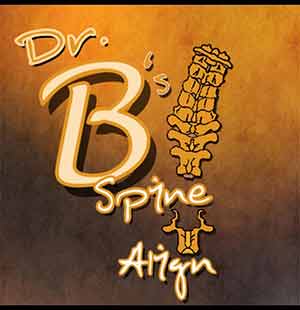 The video game features four levels:
Cervical Spine
Thoracic Spine
Lumbar Spine
Full Spine
The object of the video game is to have players get all of the spinal bones in alignment by stacking them on top of each other without falling over. When you have stacked all the vertebrae perfectly on top of each other, you will win the level and are eligible to proceed on to the next. If you win all four levels, you can consider a career in chiropractic.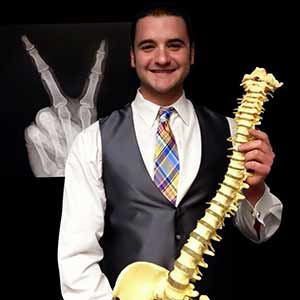 For more information, please watch the YouTube video here.
This game can be downloaded for FREE on Apple App Store and/or Google Play by searching "Spine Align."
F4CP Recognizes Dr. James R. Fedich
The F4CP is sincerely grateful to gain the support of its newest individual member, James R. Fedich, DC.
As of May 2016, Dr. Fedich has pledged $100 per month to the F4CP. Dr. Fedich's generous monthly donation will be used to ignite awareness about chiropractic care via the F4CP's latest 'Social Media ACCELERATOR™', national press releases, TV and radio public service announcements, advertorials, social syndications, infographics and monthly e-newsletters.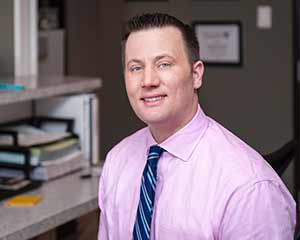 "As both a chiropractor running a practice, and a chiropractic author and coach, I have found that the things the F4CP has done has greatly benefited the profession and I wanted to help support the mission!" – Dr. Fedich
Contributor Spotlight of the Month: Macomb County Chiropractic Association
Much of the F4CP's success can be attributed to its contributors. This month, we recognize the Macomb County Chiropractic Association (M.C.C.A.) for its increased support to the F4CP.
In 2016, the M.C.C.A. donated $1,200 to the F4CP, which will help to facilitate new campaign materials that aim to bring public attention to the conservative approach and health benefits of chiropractic care.
The M.C.C.A. is a non-profit organization established in the 1970s to promote the chiropractic profession and to support the chiropractors. Macomb County is one of the three counties of metropolitan Detroit, Michigan. Annual continuing educational courses have been offered by the M.C.C.A. for over 40 years as part of the mission of the organization. The M.C.C.A. has no paid staff and is run on a voluntary basis. The organization has no physical building, thus no significant overhead. Annual dues are just $50 per doctor per year.
The M.C.C.A. has established a Permanent Endowment Fund to benefit autistic and emotionally impaired children via the Macomb Intermediate School District's Bozymowski Education Center.
The fund's earnings benefit special children in perpetuity. The M.C.C.A. also disburses thousands of dollars in Chiropractic scholarships annually. In May of 2016 the M.C.C.A. contributed five (5) $1,000.00 scholarships to local chiropractic students.
The M.C.C.A. is non-political and is not affiliated with any other state or national chiropractic organization. The M.C.C.A. encourages concurrent membership in the Michigan Association of Chiropractors state organization. Doctors attending the annual M.C.C.A. seminar support a very worthy organization and benefit the chiropractic profession. The M.C.C.A. is a proud supporter of the F4CP.
The F4CP encourages individuals, doctors and associations to support organizations that support the profession. To view a list of current F4CP vendor supporters, visit: www.f4cp.com/contributors/.
Doctor Spotlight of the Month – Dr. Julie Mayer Hunt
This month, the F4CP spotlights Julie Mayer Hunt, DC, DICCP, FCCJP for the support she has shown the F4CP and chiropractic profession.
Since 2012, Dr. Julie Mayer Hunt and her father David Mayer, DC, have been annual donors. Dr. Mayer established Mayer Chiropractic in Clearwater, FL in 1958 and continues to be part time in the practice. Dr. Hunt joined the practice in 1982. This year, the third generation, Travis Mayer Hunt, DC has also joined the practice continuing a tradition of providing care to the community.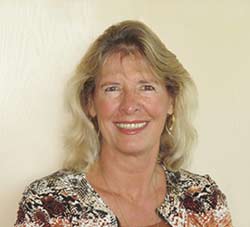 In 2016, Dr. Hunt has generously offered to continue to contribute $50 per month for herself, as well as for Scott Rosa, DC, totaling an annual contribution of $1,200.
Dr. Hunt's generous commitment to the F4CP greatly influences the organization's ability to generate positive press resources -- including press releases, advertisements, print advertorials, television/radio public service announcements and sponsored research -- and further inform the public about the benefits of chiropractic care.
Thank You, Group Members!
The F4CP would like to extend a special 'THANK YOU' to all of our State Associations and Vendors that are participating in Group Membership. With your support and assistance, the F4CP is able to expand the reach of our mission: Positive Press for Chiropractic.
Alaska Chiropractic Society
Arkansas Chiropractic Physicians Association
ChiroHealthUSA
ChiroTouch
Florida Chiropractic Association
Foot Levelers
Iowa Chiropractic Society
Chiropractic Association of Louisiana
Maryland Chiropractic Association
Michigan Association of Chiropractors
Nebraska Chiropractic Physicians Association
New York State Chiropractic Association
Oregon Chiropractic Association
Chiropractic Society of Rhode Island
South Dakota Chiropractors Association
Tennessee Chiropractic Association
Wyoming Chiropractic Association
Benefits of Membership
Last month, the F4CP hosted another Group Advisory Committee (GAC) webinar for states that are enrolled in Group Membership. The webinar presentation detailed on-site health clinics and how to get DCs involved in the corporate space.
This month, the F4CP will host its next GAC webinar on June 23rd, 2016 at 12:00pm ET.
This webinar will detail how Group Advisory Committee members can utilize and distribute the F4CP's latest white paper, "Chiropractic: A Safer Strategy than Opioids," in their local markets and on social media.
For additional information about how to get your State Association involved in Group Membership, please contact Marketing Director Alexis Lignos at alexis@f4cp.com.
Athletic TIPS™ Features New Online 'Tips'
Athletic TIPS™ is excited to announce the addition of five brand-new 'TIPS' on its website that help to recognize, manage and prevent sports-related injuries. www.Tips4Sports.org
New topics include:
Custom made orthotics
Icepacks
Massage
Adrenaline16M
Therapeutic ankle exercises

For additional information, and/or to view the latest TIPS – visit www.tips4sports.org.
Stay tuned for the addition of more all new tips, coming soon!
More than
12,000 members and

GROWING!

Join state and national groups, colleges, vendors, doctors and students nationwide as a monthly contributor to the F4CP.
ONE MISSION - POSITIVE PRESS FOR THE PROFESSION
F4CP BOARD MEMBERS
Kent S. Greenawalt Chairman
Don Petersen
Gerard Clum DC
Joe Doyle
J. Michael Flynn DC
Marshall Dahneke
Charles DuBois

Fabrizio Mancini DC
Thomas Klapp DC
Carol Ann Malizia DC
Mark Sanna DC
Mickey Burt DC
William Meeker DC
Lance Cohen DC
Greg Harris

Michele Maiers DC, PhD
Brian McAulay DC, PhD
Kray Kibler
Robert Moberg
Kris Dowell
Ray Foxworth DC
Arlan Fuhr DC
F4CP STAFF
Sherry McAllister, D.C., M.S (Ed)
Alexis Lignos
Megan Kennedy
Marta Cerdan
Nicole Houston
The continued growth of the Foundation is dependent upon more doctors, vendors and students getting involved. All of the monthly contributors can be found at the website. Encourage your list of contacts to join you in support of the profession's successful positive press campaign. Forward this newsletter to them. This campaign is making a difference by informing patients everywhere about the benefits of chiropractic care!! OVER ONE HUNDRED BILLION POSITIVE MESSAGES ON CHIROPRACTIC DISTRIBUTED AND TRACKED OVER THE LAST THREE YEARS!

The Foundation for Chiropractic Progress
P.O. Box 869 | Georgetown, CA 95634 | Toll Free: 866.901.F4CP (3427) | Fax: 866.333.2774
Copyright © The Foundation for Chiropractic Progress All rights reserved.